Authentic Living: Why It's Important And How To Start
Today's chat with Bianca Hughes is near and dear to my heart. If you're on my email list or you follow me on social, we've discussed the importance of honoring ourselves and who we are OUTSIDE of being mothers. I recently began that journey for myself, and it has definitely made me a more present and relaxed mother and partner. Embracing and celebrating all of the parts that make up who you are is the perfect example of authentic living.
If you're someone who struggles with living authentically and you want to find your true self, I encourage you to have a listen! Bianca breaks down her work as an authenticity coach (yes, she offers virtual sessions!) and gives pointers to start your journey of living authentically and overcoming perfectionism. FULL SHOWNOTES HERE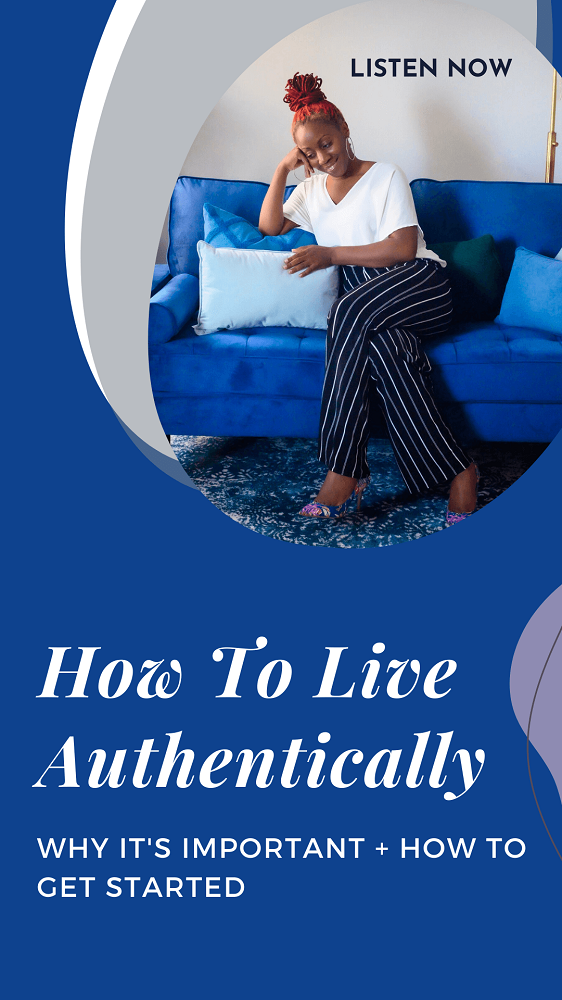 IN THIS EPISODE OF TRIBE CULTURE LIFE
What is an authenticity coach?
The importance of overcoming perfectionism and embracing authentic living
Dealing with unrealistic expectations as women and mothers
The effects of intergenerational trauma and post traumatic slave syndrome on Black mothers
Taking time, as a society, for self-reflection and personal development
Bianca's four tips for authentic living
Bianca's 2 minute body scan exercise
Why it's important to PUT YOURSELF FIRST
Why meditation is important and how it helps
Bianca's practice in Dunwoody, GA
BOOKS ON AUTHENTIC LIVING
MORE ABOUT BIANCA HUGHES
Bianca Hughes is a Licensed Professional Counselor & Authenticity Coach and the owner of Authentically Be You Counseling. She specializes in helping women who are struggling with overcoming perfectionism and who want to embrace authentic living.
Bianca actually began her personal journey with authenticity very early on. Growing up in London with Caribbean roots, Bianca prided herself on her raw honesty until she began to realize it was always more judgmental and directed at other people rather than herself. She began the work of recognizing her strengths and areas of improvement, and embracing her true authentic self.
Today, Bianca Hughes helps her patients in therapy and through her work as an authenticity coach.
CONNECT WITH BIANCA
CONNECT WITH ME
I recently wrote about how applying the concepts that Bianca and I discussed in this interview have helped me be a better mom. If this is something you struggle with as well, check it out!
All things lifestyle & family, plus tons of Black owned business features and round-ups! www.AllDayBritney.com
Instagram: @itsbritney24
Facebook: All Day Britney
YouTube: All Day Britney
**Want more Black owned business reviews and recommendations from customers just like you? Join our Black Owned Spotlight community**
Did you enjoy this episode of TRIBE Culture LIFE? If so, I would really appreciate a rating and review(: And feel free to come find me through any of my socials listed above and tell me your favorite parts!
Where Else Can You Listen To TRIBE Culture LIFE?
Apple| Spotify | Amazon | Google Podcasts| TRIBE Culture LIFE
If you loved this episode, you may also enjoy my chat with Allyson A. Robinson on finding yourself as a mom and embracing who you are outside of motherhood.
Need more TRIBE Culture Life? Hit that SUBSCRIBE button or join my tribe below!