This week, I chatted with Sherica A. Matthews about developing and cultivating emotional intimacy in a relationship with your spouse or partner while also running your business or pursuing a successful career. As moms, partners, business owners, career-women, or some combination of all four, sometimes (okay, maybe a lot of the time) we struggle with maintaining that strong relationship with our partners. With the added pressure of teleworking and virtual school, a lot of us are stressed, busy, and struggling now more then ever. So, I figured we were long overdue for a conversation about the challenges we face with building emotional intimacy in our relationships and how to overcome those issues.
My biggest takeaway? Relationships are abstract, so there's no "right way" to handle them. As far as relationship advice, tips, ideas, etc. take the concepts that you find the most helpful and adapt them to your specific situation.
**More info on our sponsor, Lisa's Maker Space, HERE. Use code ALLDAY for your free gift!**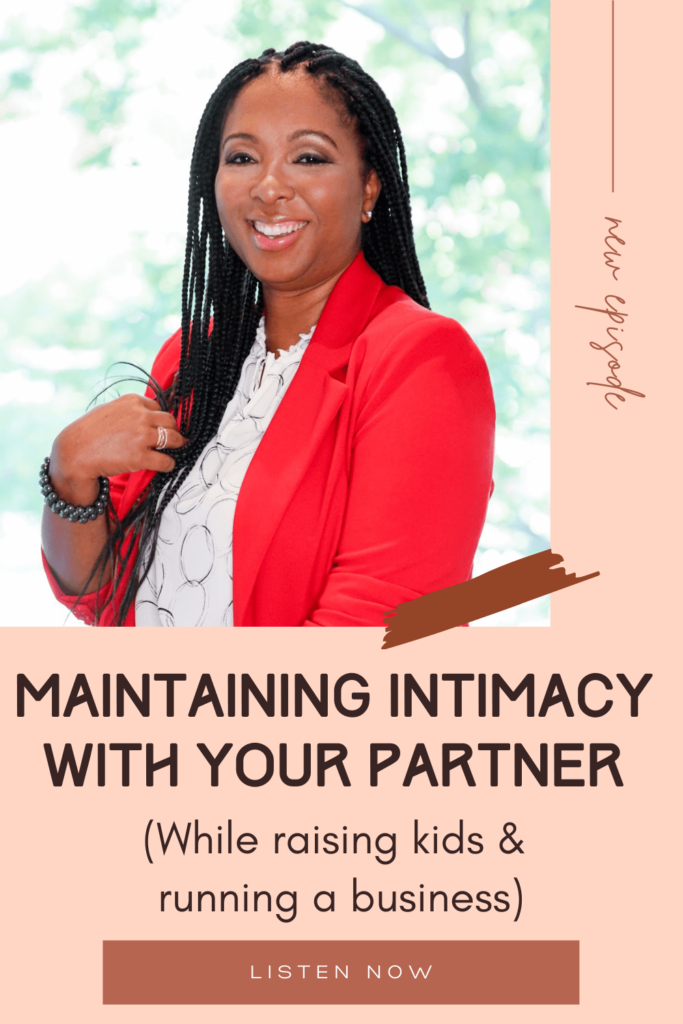 IN THIS EPISODE, WE DISCUSS:
Sherica's background in electrical engineering and how that informs her work today as a life coach and relationship expert
The importance of being vulnerable and open with your partner
Developing a deeper understanding of self before seeking that deeper understanding of your partner
When to get curious & get naked
Honoring our emotions and viewing our relationships as a safe space
Intimacy and relationship advice for women entrepreneurs
Creative ways to playfully engage throughout the day
How to avoid falling into an intimacy rut
The "Olivia Pope Persona"
Balancing being present in your relationship with maintaining a successful career
When your partner needs help communicating effectively
Sherica's "Relationship Success For High Achieving Women" community
*****************************************
MORE ABOUT MY GUEST
Sherica A. Matthews is a professional Life Coach with certifcations in relationship coaching and grief counseling. While working in her original field of choice, electrical engineering, Sherica noticed the lack of information and "formal training" in maintaining intimacy in relationships for female entrepreneurs and career women. She was inspired to get her life coach certification and immediately went to work helping her fellow women entrepreneurs.
You can learn more about Sherica's work at www.ShericaAMatthews.com or on her YouTube channel where she shares spot-on relationship advice and tips for women entrepreneurs.
*****************************************
CONNECT WITH SHERICA
Instagram @shericamatthews
Join the "Relationship Success For High Achieving Women" community
Sherica's YouTube Channel
CONNECT WITH ME
Instagram: @itsbritney24
Facebook: All Day Britney
YouTube: All Day Britney
**For Black owned business reviews and recommendations from customers just like you? Join our Black Owned Spotlight community**
********************************************
All things motherhood & style, plus tons of Black owned business features and round-ups! www.AllDayBritney.com
Did you enjoy this episode of TRIBE Culture LIFE? If so, I would really appreciate a rating and review(: And feel free to come find me through any of my socials listed above and tell me your favorite parts!
WHERE ELSE CAN YOU LISTEN TO TRIBE CULTURE LIFE?
Apple| Spotify | Amazon | Google Podcasts| TRIBE Culture LIFE
Need more TRIBE Culture Life? Hit that SUBSCRIBE button or join my tribe below!