It's a "very special episode" of TRIBE Culture LIFE this month! (And, if you get that reference, you're my people!) In honor of Valentine's Day this month, I decided to chat with Cassandra T. Le about dating abroad, falling in love, and maintaining your sense of community while living and working abroad.
We started the episode off with a little background on Cassandra's decision to move to Spain and it was so much fun hearing about that process firsthand. Moving across the world is no easy feat, and Cassandra's adventurous spirit and willingness to step out of her comfort zone are what drew me to her story in the first place. I'm almost certain those traits helped set the scene for her to meet and fall in love with her partner. Are you looking for love abroad? Or maybe just intrigued by Cassandra's story? Listen as we chat about her journey so far and the beautiful life she lives with her partner in Málaga, Spain.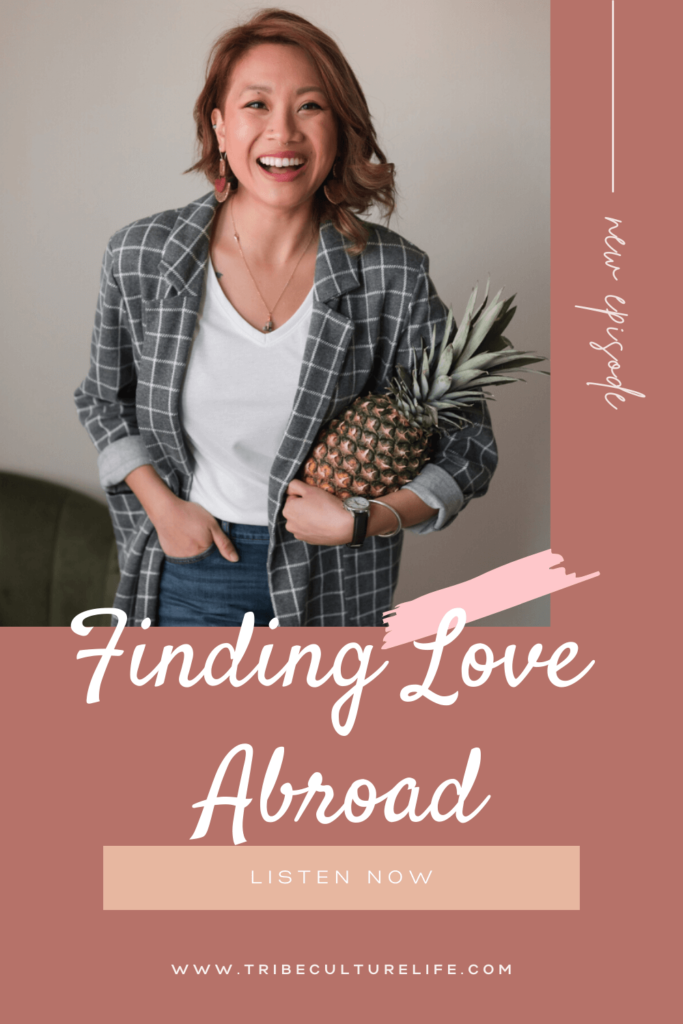 IN THIS EPISODE, WE DISCUSS
Cassandra's background as a Vietnamese American living and working outside of DC
The culture-shock of relocating from a large, diverse metro area to a small town in Spain
What it was like to integrate into a completely foreign culture
Finding love abroad
Dating and communicating with a language barrier
Where to settle? Spain vs. the U.S.
Mixing the best parts of Spanish and Vietnamese culture
How Cassandra and her partner have managed to build community and maintain relationships while working remotely
Interested in dating abroad? Here's what you need to know!
*******************************************
MORE ABOUT MY GUEST
Cassandra T. Le runs The Quirky Pineapple where she helps her clients build their brands through content management and creation and copywriting. She also hosts a fun YouTube channel where she shares tips on content creation and chats with other business owners about what works for them in their businesses. You can also find her on the Business Without The Buts podcast where she and her co-host, Monica Schrock, discuss "challenging the status quo, marketing with less manipulation, and creating action for more inclusive businesses."
Cassandra made the decision to move to Spain after graduating college a few years back. What was meant to be an opportunity to explore, get to know the Spanish culture, and travel turned into so much more when Cassandra met her now partner, a native Spaniard.
*******************************************
CONNECT WITH CASSANDRA
Instagram: @thequirkypineapplestudio & @cassandratle
Cassandra's YouTube Channel
CONNECT WITH ME
Instagram: @itsbritney24
Facebook: All Day Britney
YouTube: All Day Britney
**For Black owned business reviews and recommendations from customers just like you? Join our Black Owned Spotlight community**
********************************************
All things motherhood & style, plus tons of Black owned business features and round-ups! www.AllDayBritney.com
Did you enjoy this episode of TRIBE Culture LIFE? If so, I would really appreciate a rating and review(: And feel free to come find me through any of my socials listed above and tell me your favorite parts!
Where Else Can You Listen To TRIBE Culture LIFE?
Apple| Spotify | Amazon | Google Podcasts| TRIBE Culture LIFE
Need more TRIBE Culture Life? Hit that SUBSCRIBE button or join my tribe below!