Today's episode is a good one, ya'll! My guest, Shala Thomas, is a medical communication specialist, so she knows a thing or two about reliable sources. In this episode, we discuss everything from how to advocate for yourself with your doctor to the vaccine trials and how to determine an online source's credibility. Shala had some really good insight on how the trials went down and the safeguards put in place to help protect the general public, so I'm especially excited for you to listen. FULL SHOWNOTES HERE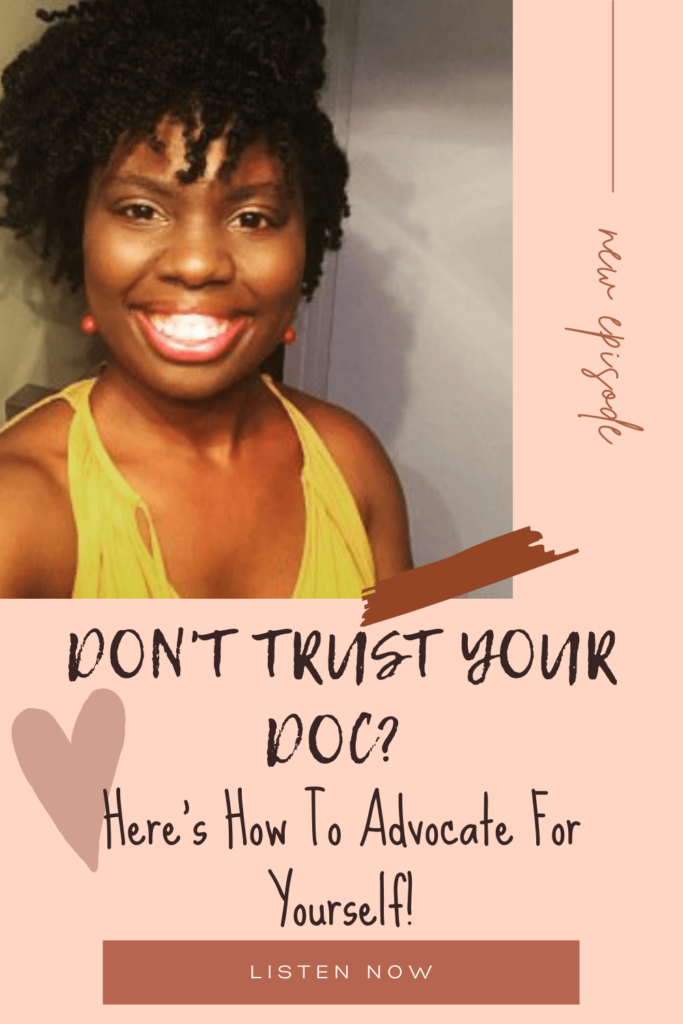 We actually taped this episode earlier this year, but a lot of the topics (vaccine hesitancy & the Black community's mistrust for doctors in general) are still incredibly relevant today. I originally wanted to do what I could to share reliable information and help people advocate for themselves with their doctors and I think, even today, our chat will go a long way in doing that. Anyway, take a listen, and as always, come find me on Instagram to share your thoughts!
IN THIS EPISODE, WE DISCUSS
Shala's receipts (her background in oncology research and her journey to becoming a medical communication specialist)
Shala's commitment to mentoring current students in the medical writing field
Black community: working through our distrust for the medical community as a whole
How to advocate for yourself with your doctor (what to research, what questions to ask, etc.)
Shala's thoughts on Tuskegee and how today's clinical trials differ from that experience
Reliable sources: how to find them and how to determine the credibility of an online source
Shala's upcoming Clinical Blueprint project to help regular people understand scientific terms and make informed healthcare decisions
****************************************
MORE ABOUT MY GUEST
Shala Thomas is a medical communications specialist with a PhD in Oncology. We go into the details of what that actually means, but, in a nutshell, Shala helps write up the articles and reports you see in esteemed medical journals like the New England Journal of Medicine. As one of the few Black women in her chosen field, Shala's definitely the person to speak with about reliable medical sources, and of course, the kind of tricky relationship some Black folks have with healthcare professionals. Shala shared a lot of thoughtful insight in this episode, so it's a good one to listen to and share with anyone who wants to know more about advocating for themselves with their doctors.
****************************************
CONNECT WITH SHALA
Instagram @curating.stories
****************************************
CONNECT WITH ME
All things lifestyle & family, plus tons of Black owned business features and round-ups! www.AllDayBritney.com
Instagram: @itsbritney24
Facebook: All Day Britney
YouTube: All Day Britney
**Want more Black owned business reviews and recommendations from customers just like you? Join our Black Owned Spotlight community**
Did you enjoy this episode of TRIBE Culture LIFE? If so, I would really appreciate a rating and review(: And feel free to come find me through any of my socials listed above and tell me your favorite parts!
Where Else Can You Listen To TRIBE Culture LIFE?
Apple| Spotify | Amazon | Google Podcasts| TRIBE Culture LIFE
Need more TRIBE Culture Life? Hit that SUBSCRIBE button or join my tribe below!